Nissi Chef Coffee - Point-Of-Sale (POS)
Point-Of-Sale (POS) is a powerful software to help you take control of your commercial operations! It empowers your operations with easy-to-use software for tracking sales and makes your operations simpler, safer and easier. It is designed to meet the demands of a single independent branch as well as chain of branches. It ensures a smart and smooth operation. It offers the feature of creating a custom order at the Point of Sale (POS). This allows you to satisfy and track orders of customers who walk in to the Restaurant.

Void KOT
When an order is placed into the kitchen, and for some reason the order has been canceled by the customer or if in case the employee feels the order has to be canceled, it can be done with this option called Void KOT, which is available in the Chef Coffee POS of nissichefcoffee.com Catering and Restaurant ERP.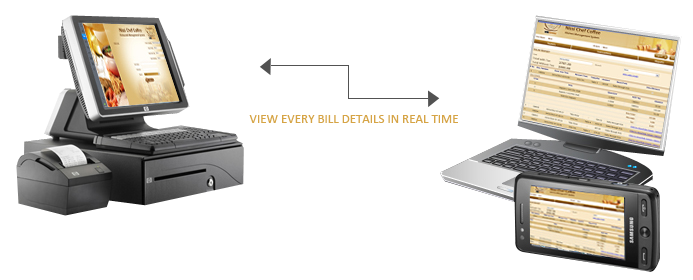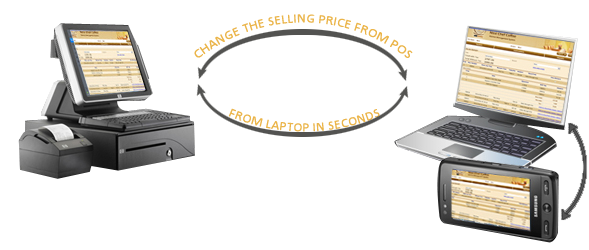 Modules of "Nissi Chef Coffee "
The modules of POS are categorized into
Admin Operations or Masters
Transactions
Reports
Admin Operations or Masters
This module includes the configuration settings for the processes happening in our day to day sales operations. This includes the modules like
Table Image Creation
Discount Type
Preparation Remarks
Payment Type
Change Password
Outlet Type
Outlet Creation
Room Creation
Table creation
Waiter Creation
Void Category
Void Reason
Ex. Rate Master
Printer Mapping
Peripheral Assignment
Peripheral Settings
Happy Hours
Day End Process
Transactions
This module includes all the processes or transactions done in the outlet. It includes order types such as "Dine Inn" and "Take Away". Dine Inn indicates that the customers having their food in the Restaurant itself. Take Away is like parcelling the food items.
Dine Inn includes the modules like
Kitchen Order Ticket(KOT)
Receipt
Settlement
KOT Transfer
Table Transfer
Take Away includes only Receipt similar to Dine Inn Receipt.
The other Transaction modules are
Recall KOT
Recall Receipt
Void KOT
Void Receipt
Split Receipt
Settle Receipt
Receipt Reprint
Settlement Report
Reports
The Reports are in the form of Crystal Reports. The receipts will be shown in crystal reports. The report is available for Receipt.