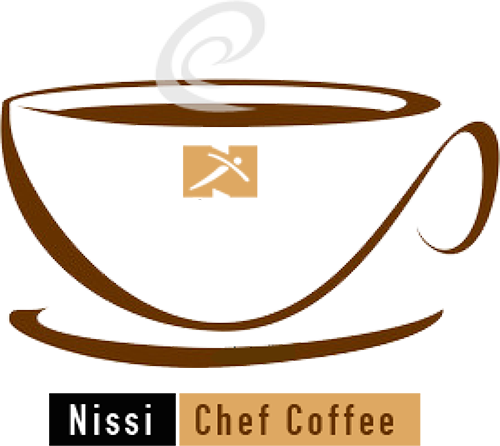 Nissi Chef Coffee
Restaurant & Catering Management System
Who We Are
Welcome to Nissi Chef Coffee.com the "Catering & Restaurant(s) Management ERP" which is Cloud based, Web based, Mobile compatible, accessible from anywhere anytime.
Controlling the food cost, inventory, skilled and unskilled labour has become the greatest challenge of food chains and restaurants. Nissi Infotech Private Limited has been working hand in hand with hotel chains and restaurants and is pleased to announce the invention of "Nissi Chef Coffee" kitchen and hotel chain ERP which can be used to track and manage all the activities happening from "market to mouth" ™ in your establishments. That's why we have coined this slogan "kitchen complications simplified ".

"Nissi Chef Coffee "modules:-
Inventory Management

Stores
Purchase Management
Vendor Management

Production Cost Control Management
Bill of Materials
Point of Sale (POS)
Key Points about "Nissi Chef Coffee ":
Keeps track of your food production from "market to mouth".
Controls cost, tracks wastage, increases profitability.
Now freedom of using your software from Home, car, airport, etc., 24/7
No need to buy any costly software from any vendor
No need to maintain costly local servers
Adding additional branches, new user at a branch is at a "click of button."
access Login control with permissions
Re-Order level – Email Alerts
B.O.M – Bill of Material
Automatic Purchase Requisition
Automatic Stores Issue
Less Manual Entries
Access Login Control with permissions
Cumulative Kitchen closing stock to next day automatically
Reports of "Nissi Chef Coffee ":
Purchase Order Report.
Stock Transfer Report.
Stock Summary
Ledger
Daily Issue Cost Report
Cost of Production
Wastage Cost Report with details.
Daily Kitchen Closing Stock Report.
System Closing Stock vs Physical Closing Stock.
Purchase Requisition Report.
Features of "Nissi Chef Coffee ":
SMS Alert
Report Export into Excel
Automatic Closing Stock
Status Report
Issue Cost Value
Usage Value
Kitchen Closing Stock Monitoring
Daily Wastage Monitoring
Supplier Payments
Stock Transfer for Raw material
Automatic Stock Transfer Chart
Kitchen Chart
Handling Combo Products
Multiple Departments
Access Multiple Users Login Control
Re Order Level Alert
FIFO Method